Controlli DNS
Per controllare la "deliverability" della tua posta (ovvero l'efficienza della catena di consegna della posta a destinatari esterni) c'è un tool particolarmente importante.
Si tratta di inviare una mail (con qualsiasi oggetto e con qualsiasi corpo del messaggio) all'indirizzo ping@tools.mxtoolbox.com e poi aspettare la risposta.
La risposta arriva come nella schermata sottostante.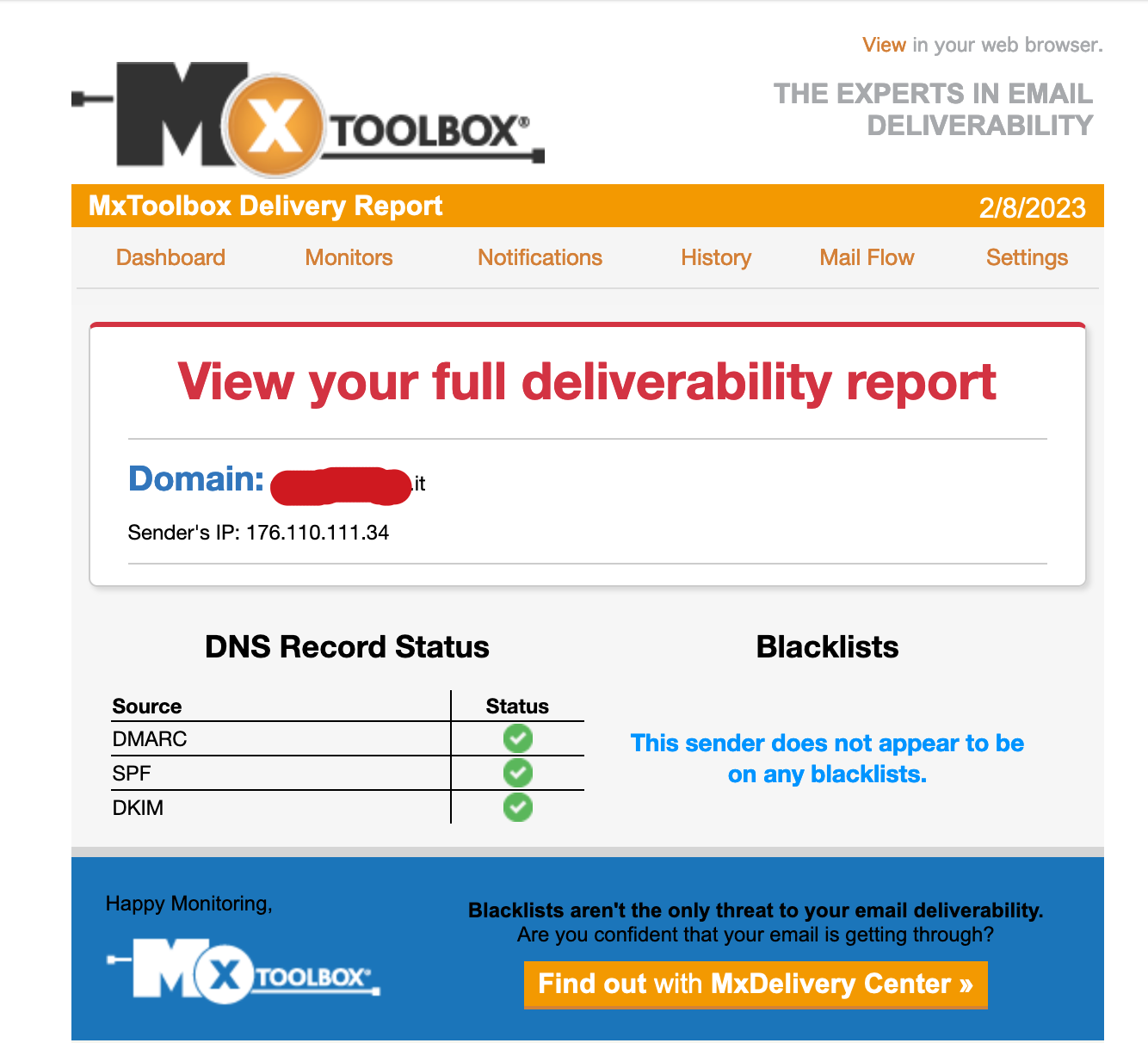 La parti che interessano sono la colonna "DNS Record Status" (se tutti i check sono verdi, tutti i controlli sono stati superati) e la colonna a fianco "Blacklist" (la scritta "This sender does not appear to be on any blacklists." indica che il server non è in nessuna blacklist.

Cliccando su "View your full deliverability report" si visualizza il report completo sul sito https://mxtoolbox.com/.